Details

Category: Mobility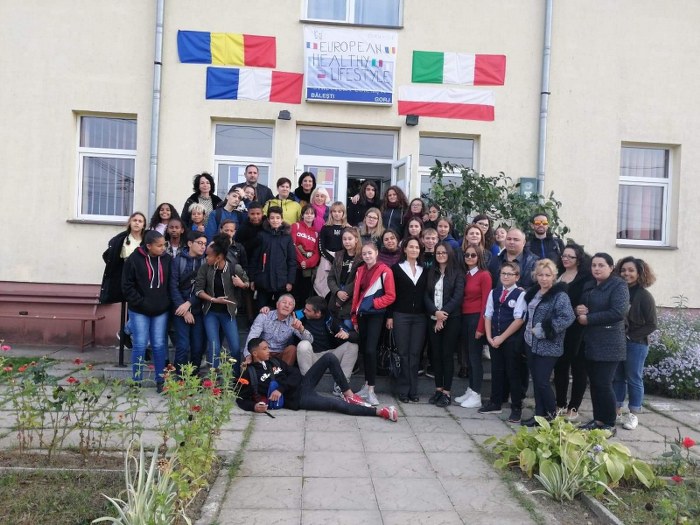 This time we had pleasure to explore beautiful Romanian countryside with its mountains, rivers cities and villages. We spent the whole week working on project activities but also resting and visiting interesting places. On the first day we had a welcome event at school where we could see the programme prepared by Romanian students and teachers. On the second day we planted our trees and vegetables. On the third day it turned out that we are very good cooks while preparing the meals for the whole day. The rest of our stay was devoted to sightseeing. We had a cruise on motorboats on Danube River and we also visited The Carpatian mountains. The whole week was an unforgettable experience.
Read more: In October European Healthy Lifestyle group met for the third time together.
Details

Category: Mobility
The fourth meeting of the project European Healthy Lifestyle in program Erasmus+ took place in the french island Reunion. It started for Polish and Romanian group with the long lasting journey. Unfortunately this time we met without two partners form Italy and France.
Nevertheless, we still had incredible activities, passionate views and unforgettable memories. We were lucky to get to know with the life led by the families and friends on the island. And so we started with visit to schol where we had a really warm welcoming by school headmaster students teachers and parents as well. It turned out that the school is huge and there are many interesting solutions for everyday school activities like queuing for class entering or peaceful school bells that don't hurt your ears (most welcome by Polish students the first day finished with presentations and films that were produced locally. On the second day we could face ourselves with our endurance as we went hicking to the verre bouteille. We all made it so we can proudly say that we are fit enough. The day finished with sport activities based on our films and presentations. Third day led us to the beach were we swam in the Indian Ocean and admired life of the corral reef. We tried paddling and snorkeling too. Each of us got a huge dose of sun. We also visited Kelonia were was the centre for turtles. On the fourth day we took a bus trip to volcano site. The views were breathtaking. We also had a chance to stand on the first volcano crater the way to it was preceded by five hundred steep steps so once again we had to prove that our health conditions are fine. On the fifth day we came back to school to take part in a tournament of futsall each of us took part in it with all the effort. We had really great time. On our last day we had a chance to see the waterfalls and also swim in the ocean for the last time. And then it was time to go home.
We appreciate the meeting and people we met and we are really happy to experience such a paradise on earth.
Read more: The fourth meeting of the project European Healthy Lifestyle in program Erasmus+
Details

Category: Mobility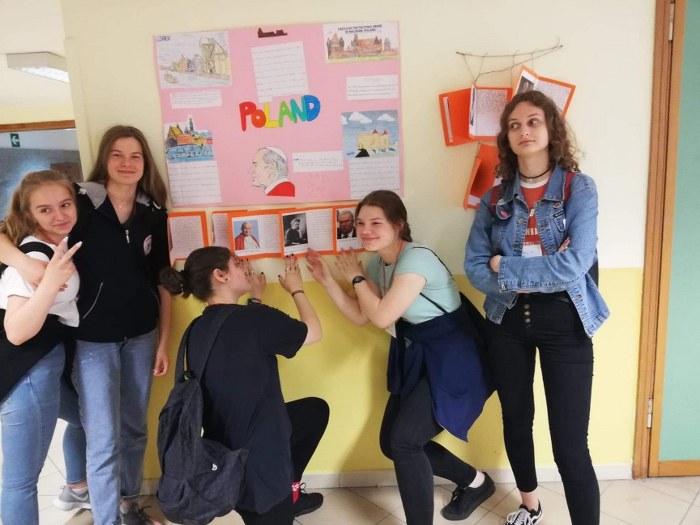 First day of the meeting in Palermo turned out to be full of good experiences. It started with the official greetings by the school authorities. We watched student's presentations of history and legends of Palermo, traditional dance by primary school students and instrumental performance of known songs. After a sweet snack we had the chance to take part in lab, technology, art and sport activities. Gastronomy school prepared a meal for us and you will not believe it Italy is not only pizza and spaghetti. By public transport we went to the Old Town and were sightseeing. Today we are on our way to Agrigento.