Details

Category: Mobility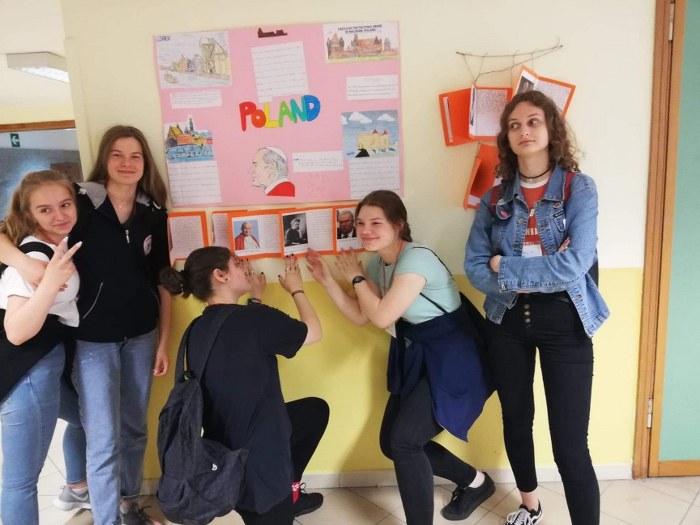 First day of the meeting in Palermo turned out to be full of good experiences. It started with the official greetings by the school authorities. We watched student's presentations of history and legends of Palermo, traditional dance by primary school students and instrumental performance of known songs. After a sweet snack we had the chance to take part in lab, technology, art and sport activities. Gastronomy school prepared a meal for us and you will not believe it Italy is not only pizza and spaghetti. By public transport we went to the Old Town and were sightseeing. Today we are on our way to Agrigento.
Details

Category: Mobility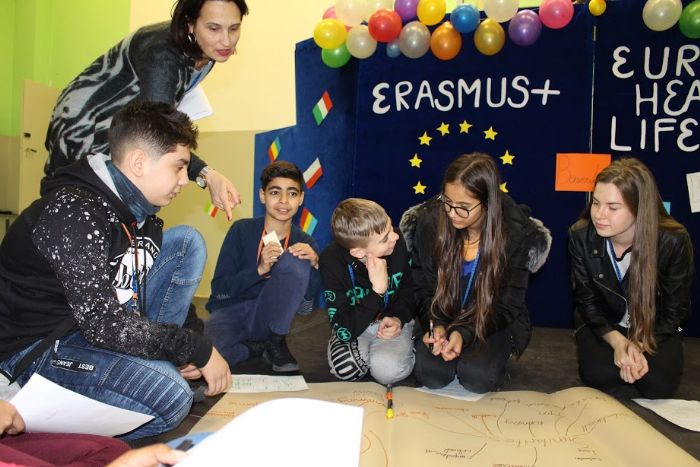 Day 5
Today teachers were having a videoconference with the main project coordinator to set the tasks for the next period until we meet in Sicily. At the same moment our students were performing chemistry and science experiments and sport activities which were crowdned with a teachers vs students tournaments in football and basketball.
We also went to activity park to jump on the trampolines. In the evening we had a farewell dinner.
---
---
Day 4
Everybody likes playing board games that is why we joined the schools club called Arka Gier and played games in the international groups.
And as the healthy lifestyle recuires movement we went to the aquapark to swim, slide and have fun.
Read more: The first meeting of a European Healthy Lifestyles from Erasm plus has already began.